Chaotische Viertelstunde
Chaotische Viertelstunde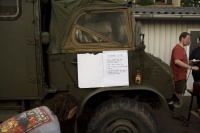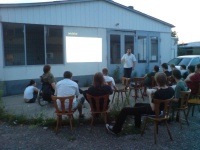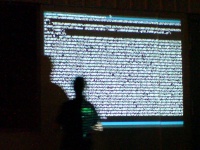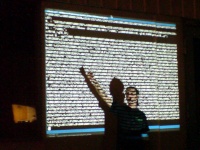 Die chaotischen Viertelstunden sind nun auf https://www.noname-ev.de/chaotische_viertelstunde.html einsehbar.
Zusätzliches Material
2014-08-28
2014-08-21
How I Encrypted My Notebook (rami)
2014-07-24
Django - The web framework for perfectionists with deadlines (rami)
2014-07-31
2014-07-17
2014-05-29
2013-09-19
2013-06-20
2013-06-13
2012-06-28
2012-03-29
2010-02-04
2009-12-03
Slides bauen
Wer gerne mit LaTeX spielt, aber noch nie eine Präsentation damit gemacht hat, dem sei powerdot, ein etwas aufgebohrtes LaTeX-beamer ans Herz gelegt. Anhand der Beispielfolien sieht man, wie man Mathematik oder Quellcode einfügt.